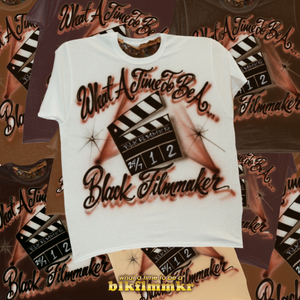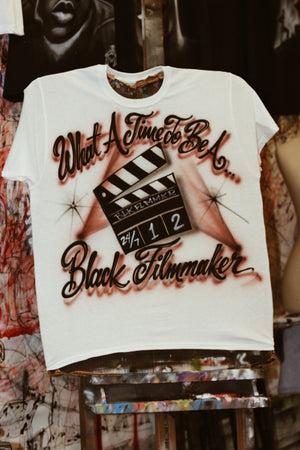 BLKFLMMKR BIRTHDAY TEE
Ayeee! Blkflmmkr turns 1! Thank you all for a wonderful, dope, supportive, and amazing year! So excited for every blkflmmkr out there. 
Throwing it back to one of our favorite eras! The EARLY 2000s! Home of the airbrush tees and the nameplate earrings. Nobody will be able to match your fly on set with this one!